Regular price
Rs. 2,400.00
Regular price
Sale price
Rs. 2,400.00
Unit price
per
Sale
Sold out
Share
Joint Support Collagen Herbs and Minerals
Healthier Joints with Herbs
The health of your Joints can be adversely affected by unregulated binge-eating of nutritionally poor junk foods, and result in joint deformation, inflammation, and degeneration. Purayati's Joint Support Collagen Herbs and Minerals has natural ingredients such as Collagen, Curcumin, Piperine, Boswellia Serrata, Hyaluronic Acid, and Rosehip extracts which help you improve conditions such as Joint Pain and Joint Stiffness.
Key Ingredients
UC II Collagen - This is a type of collagen that is found in joints and intervertebral discs that cushion your spine and absorb external shocks. Collagen intake is essential to maintain the structure of your skin, ligaments, tendons, and bones. 

UC-II works in the gut to trigger an immune system response for joint-health benefits. The efficacy of UC-II undenatured type II collagen, at just 40 mg once a day, has been shown in several well-controlled clinical studies.

Boswellia Serrata - Also known as Indian frankincense, it is one of the favorite ayurvedic herbs used in the treatment of arthritis. Renowned for its anti-inflammatory and anti-arthritic properties, it helps in reducing joint degeneration and promotes joint comfort while walking.
Curcumin -  As the main active ingredient in turmeric, curcumin has powerful anti-inflammatory effects and is a very strong antioxidant. Its natural curing properties help lessen the severe joint pain of patients dealing with osteoarthritis. 
Piperine - Largely present in black pepper, is a component that is helpful in the absorption of essential nutrients and minerals by the body. It boosts the immune system and serves as a natural painkiller and anti-inflammatory agent. 
How Purayati's Joint Support Collagen Herbs and Minerals Help you? 
 Repairs connective tissues and degenerated joints
 Aids in building cartilage
 Retains elasticity of skin, muscles, and joints
 Aids in dealing with osteoarthritis
 Reduces joint pain and inflammation
Who can use it?
Men
Women
Teenage girls
Young age boys
People with joint problems (if advised by your doctor)
Senior Citizens (if advised by your doctor)
Take 2 tablets of this supplement to improve your joint health, and it does not claim to treat or cure any disease related to joints or bones.

View full details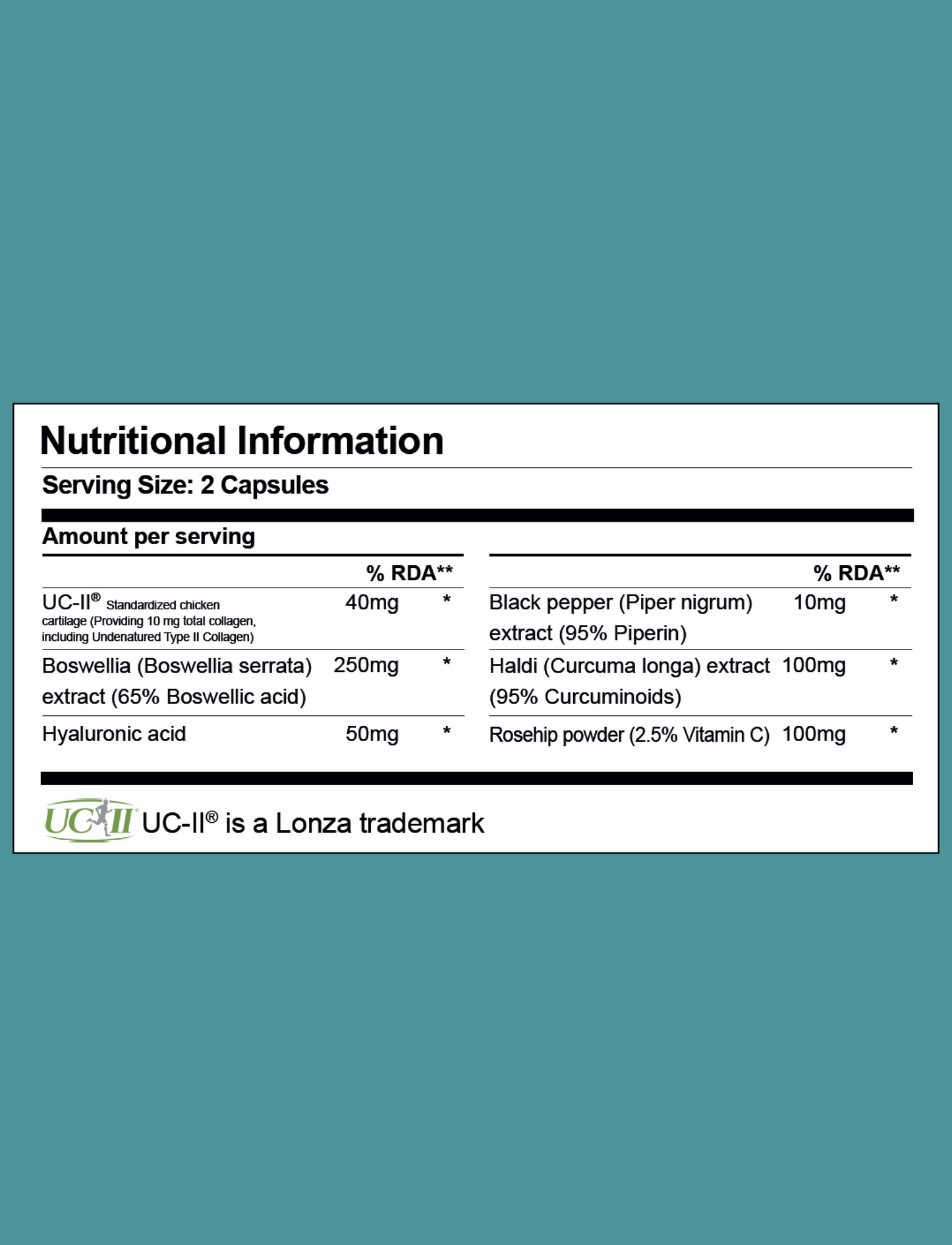 Recommended by Doctors

(And Other Healthcare Professionals)