Regular price
Rs. 4,220.00
Regular price
Sale price
Rs. 4,220.00
Unit price
per
Sale
Sold out
Share
Joint Support Glucosamine Chondroitin Supplement
Nowadays, people find ease in every aspect of their lives and do not want to step out of their comfort zone. You prefer machines rather than doing chores yourself, hardly choose stairs instead of elevators, and happily slay on the couch instead of going out to the gym or exercising. These habits make you lazy and severely affect your bones and joint condition. This increases your risk of getting serious joint problems.
If you do not want to worry about your joint health, then the Joint Support Glucosamine Chondroitin Supplement might be worth a try as it consists of ingredients that can help improve your joints.
Joint Support Collagen Herbs and Minerals
Dining out has become the latest fashion and is considered a status symbol. When you enjoy or relax, you seek to pamper yourself with binge eating. This routine can cause serious damage to your health, especially your joints. A nutritionally poor diet can result in joint deformation, inflammation, and degeneration. Due to this, your daily activity gets badly affected. Joint pain and stiffness are becoming common day by day and many people are suffering from joint problems1.
Joint Support Collagen Herbs and Minerals provide essential elements that may help you maintain your joint health. Let's examine how these ingredients may assist you with their benefits.
Bone Health Algal Calcium Hadjod Minerals
The advancement of the latest techniques has made lives easier, but it has a bad impact on your lives and health. You become lethargic and consume food that fails to meet your body's nutritional requirements. As a result, your body becomes inadequate in essential elements and minerals, and your overall health, especially your bones, deteriorates.
Bone Health Alagal Calcium Hadjod Mineral is packed with all the necessary elements, vitamins, and minerals that may help you maintain healthy bones and make them strong. The benefits of essential ingredients of this supplement are listed below.
View full details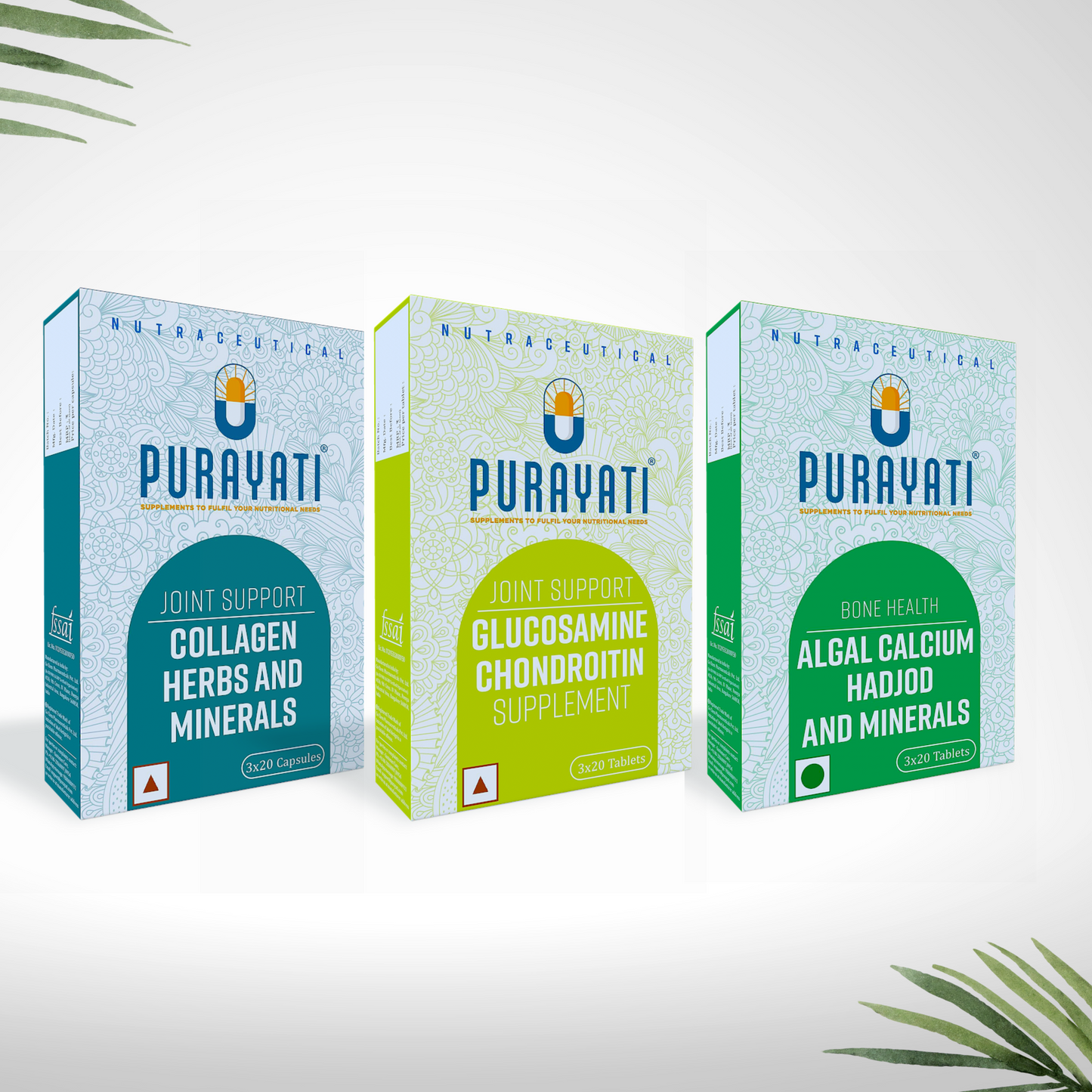 Recommended by Doctors

(And Other Healthcare Professionals)