Regular price
Sale price
Rs. 980.00
Unit price
per
Sale
Sold out
Share
Vitamins For Eye Health
Protect Your Vision Health & Longevity 
Living with Digital Screens around us all day can increase the possibility of blurred vision, double vision, irritated eyes and related headaches. This may in turn reduce the overall quality of your lifestyle and make you dependent on eye drops all-day. Purayati's Vitamins for Eye Health contains a combination of essential vitamins and nutrients that aid in the overall wellness of your eye health.
Key Ingredients
Beta Carotene - As a type of nutrient that converts provitamin A carotenoid into Vitamin A, Beta Carotene, helps in keeping the eyes moist. A beta carotene rich diet can aid in the reduction of dry eyes and decreased irritation and inflammation. 
Lutein and Zeaxanthin - Act as agents that prevent entry of harmful light into your eyes. They increase the sharpness of your vision and protect your eyes from oxidative stress and free radicals. 
Vitamin C and E - Being powerful antioxidants, these vitamins can aid you in fighting cataracts. Increased oxidative stress and free radicals are the cause for age related cataracts. 
How Purayati's Vitamins for Eye Health May Help you? 
 Aids in fighting age related cataract issues
 Protects eyes from free radicals
 Decreases oxidative stress
 Increases sharpness of vision
 Reduces inflammation and irritation
 Betters dry eyes condition
 Improves overall eye health that has been reduced due to increased screen usage 
Who can use it?
Men
Women
Teenage girls  
Working professionals
Senior Citizens
Cataract patients (if advised by your doctor)
Children (if advised by your doctor)
Purayati's Vitamins for Eye Health might be an excellent aid for people with excessive screen usage. Taking one tablet of this supplement daily may help you maintain your eye health and prevent many eye-related issues. This supplement aids in your wellness and does not claim to prevent or cure any eye disease.

View full details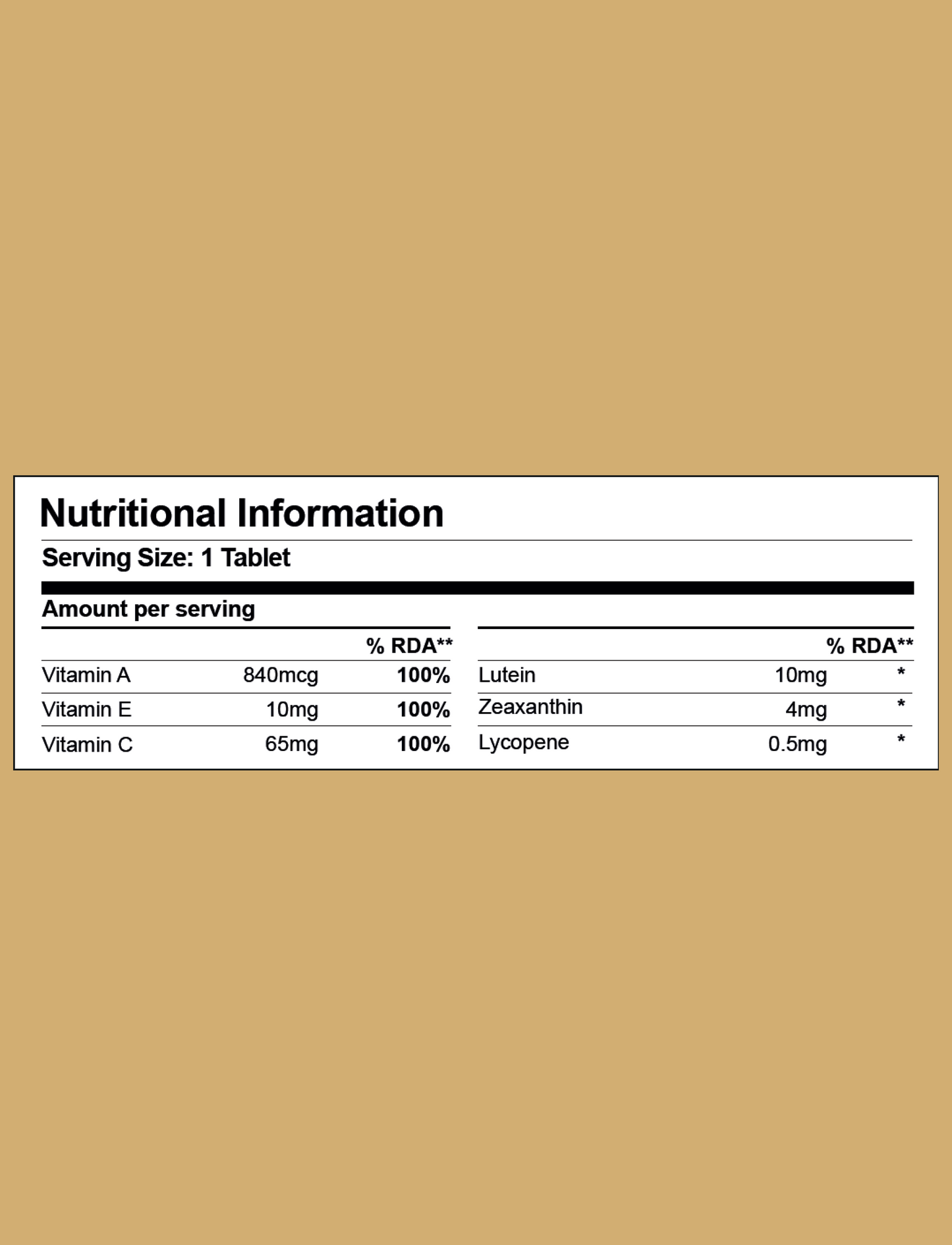 Vitamins for Eye Health (60 Tablets)
Super Duper Vitamins for Eye
Super Duper Vitamins for Eye
Recommended by Doctors

(And Other Healthcare Professionals)
Vitamins for Eye Health (60 Tablets)
Super Duper Vitamins for Eye
Super Duper Vitamins for Eye